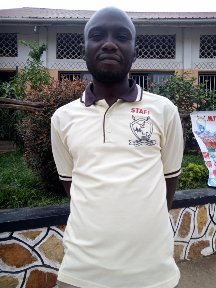 Empty attachment or post type not equal 'attachment'
High quality performace is our priority. please you are welcome to JMLC
Sign: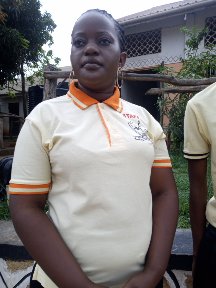 SHORT BACKGROUND OF JOLLY-MERCY LEARNING CENTER NANGABO
Introduction
Jolly Mercy Learning Center was set up in 2006 but started operations in January 2009 with an aim of offering quality education and training to children especially the most disadvantaged in Wakiso and Kayunga Districts. The school was opened officially by the Commissioner of Primary Schools, Dr. Daniel Nkada on the 18th Jan 2009 after obtaining a license from the Ministry of Education and Sports. Currently the centre offers Primary classes P1-P6 (later to be extended to P7) as well as nursery classes.
The Learning Center also caters for students who have dropped out of formal studies elsewhere, by offering evening classes and adult literacy classes and works closely with the local sub-county office to offer vocational skills training including the much needed ICT knowledge and skills to students and the local community. 
School Mission, Goal and Objectives
Founders of Jolly Mercy Learning Center are determined to build a school with a difference .The school was mainly set up  to offer quality education and training through which students shall acquire knowledge, practical vocational skills, transformation, discipline, and spiritual well-being to enable them advance and live their full potential. Our aim is to equip students with basic skills and knowledge with the ability to contribute to national building, be academically excellent and have moral, ethical and spiritual values, by nurturing, sustaining and encouraging students to develop their own talents, within an atmosphere of mutual trust and tolerance.
Mission
The school seeks to develop intellectual, physical and spiritual capacities of students by equipping them with knowledge, practical skills and attitudes to positively influence their environment. This is all encompassed in the school motto;" Grow in Grace and Knowledge"
Goal
To provide quality education to the young generation especially the vulnerable children of Uganda and beyond to enable them exploit inherent potential whilst building a sound foundation for career development.
Objectives   
.         To provide quality education to children in Wakiso and Kayunga Districts to make  them relevant to the changing realities of the country and the world.
·         To contribute to the improvement of education in Wakiso and Kayunga Districts.
·         To train students in various vocational skills to widen their job opportunities.
·         To sensitize teachers, parents and children on healthy issues in a bid to protect children against killer diseases including HIV/AIDS.
·         To sensitize the people of Wakiso and Kayunga Districts on the rights of the child.
School values; Competence, Courtesy, Creativity, Courage, Commitment and Character
–
School Curriculum and Extra Curricular Activities
Mathematics, English, Social Studies, Health Science, Agriculture, Religious Education , Languages, Entrepreneurship, computer, Art and Craft
Music, Dance & Drama, Sports (Foot ball, Volleyball, Netball, Athletics, etc)
Debating, Career guidance and school clubs
Administration
The Principal is the head of the school and has overall responsibility of running the school in consultation with the Directors. The Principal is supported by four deputies who are in charge of academic affairs, Discipline, Public Relations and welfare respectively. The school also has the Director of Studies (DOS), School Matron and Warden who report direct to the principal and ensure that students register with the school, attend classes, and teachers fulfill their obligation of teaching respective subjects.  Every week there is always a staff meeting whereby all teachers meet to compare notes and plan for the weekly activities, and once a month the Principal and senior staff meet with the chairman board of directors to review activities, discuss strategic issues, and make decisions. So the school management style is purposeful, inclusive and encourages staff to be innovative and succeed. The school has a prefect body where some students are chosen as leaders and given responsibilities and encouraged to actively participate in issues affecting students and the decision making process.